Explore The Best of Chicago in a Weekend: Your Ultimate Two-Day Itinerary
‍Chicago is a vibrant urban jungle that captivates everyone with its charismatic charm. Known for its sweeping skyline, captivating music scene, eclectic architecture, and diverse culinary delights, Chicago promises an unforgettable weekend getaway. If you're planning to spend a weekend in Chicago but unsure about how to make the most out of it, we've got you covered!  Here are just a few things to see in Chicago on a weekend getaway:
Day One: Embrace Chicago's Vibrant Culture and Iconic Landmarks
Kickstart Your Day with a Hop-On Hop-Off Sightseeing Tour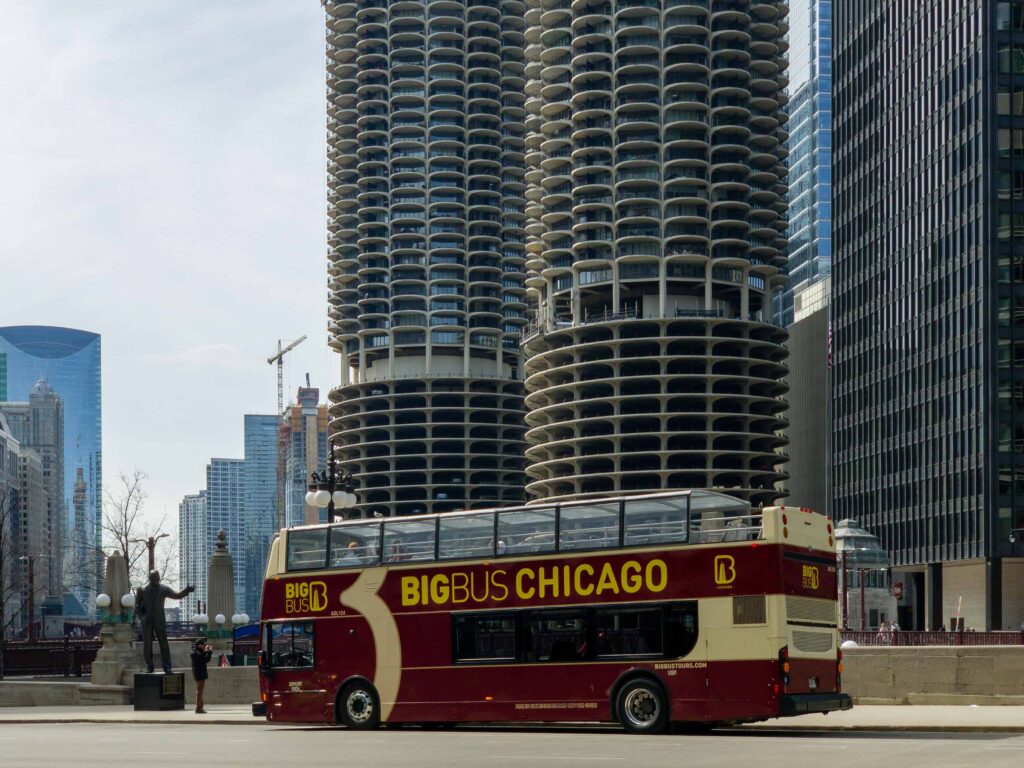 Begin your Chicago expedition with a Hop-On Hop-Off Chicago Bus Tour. This tour offers a comprehensive overview of the city's architectural charms and cultural hotspots. You'll get the opportunity to witness the city's most iconic landmarks, including the Willis Tower, Navy Pier, the Museum Campus, the Water Tower Mall, and many more, all from the comfort of your seat.
Reach for the Sky at Skydeck Chicago
After your bus tour, head towards the city's most recognizable building, the Willis Tower, home to Skydeck Chicago. Standing at 1,353 feet high, the Skydeck offers panoramic views of the city that are nothing less than awe-inspiring. This is an excellent opportunity for photography enthusiasts to capture the city's skyline, Millennium Park, Soldier Field, Navy Pier, and the vast expanse of Lake Michigan.
Dive into Art at The Art Institute of Chicago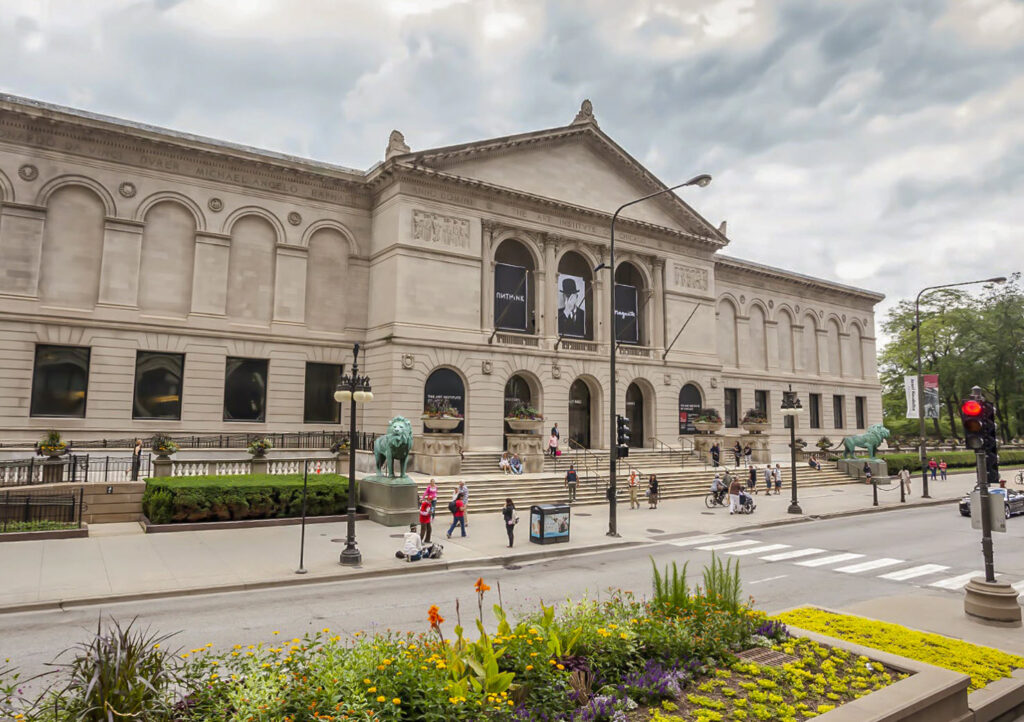 If the weather doesn't cooperate, immerse yourself in the world of art at the Art Institute of Chicago, the second-largest art museum in the United States. The museum houses a remarkable collection of artworks and artifacts that spans thousands of years and diverse cultures. You'll find everything from Greek and Roman sculptures to modern and contemporary paintings. The museum's extensive collection of Impressionist paintings and George O'Keeffe's artworks are not to be missed.
Stroll Down the Magnificent Mile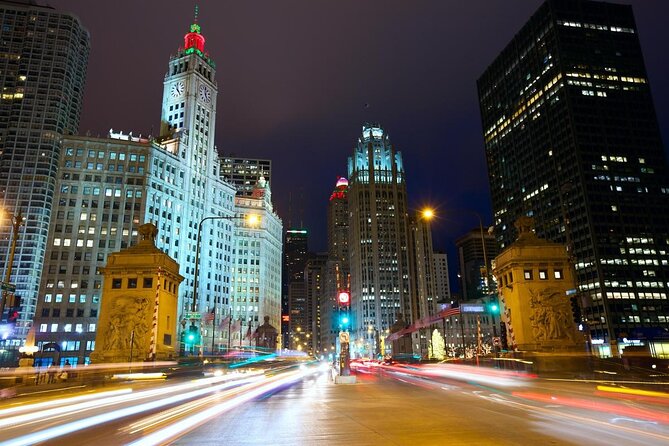 Your afternoon in Chicago calls for some retail therapy. Head towards the Magnificent Mile, a 13-block stretch of upscale shops and restaurants located along Michigan Avenue. The Magnificent Mile is Midwest's equivalent to Beverly Hills' Rodeo Drive or New York's 5th Avenue. From high-end brands like Gucci, Louis Vuitton, Chanel, Burberry, and Neiman Marcus to kid-friendly stores like the Disney Store and American Girl Place, you'll find it all here.
End Your Day at Navy Pier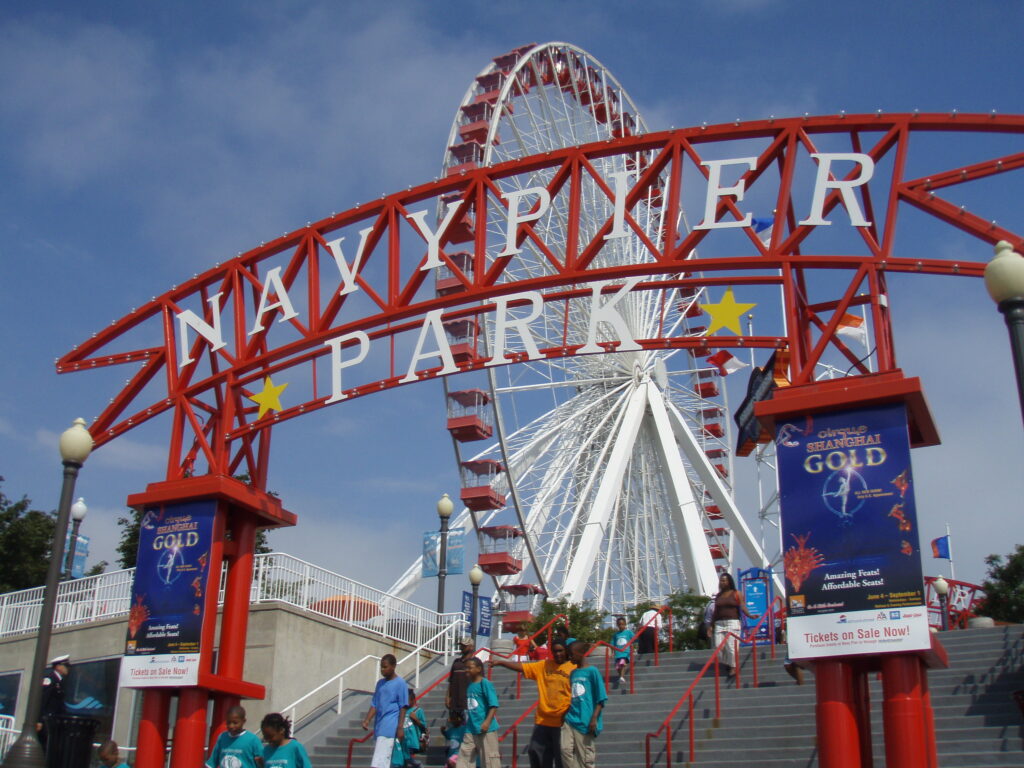 Wrap up your first day in Chicago at the Navy Pier, the city's most popular free attraction. The Navy Pier offers an array of attractions, including the iconic Centennial Wheel, amusement park-style rides, a children's museum, a Shakespeare Theatre, an IMAX theater, and a gallery of stained glass. The pier also boasts a plethora of shops, eateries, and a funhouse maze. As the sun sets, soak in the breathtaking views of the city skyline and Lake Michigan.
Day Two: Dive Deeper into Chicago's Rich History and Science
Explore the Museum of Science & Industry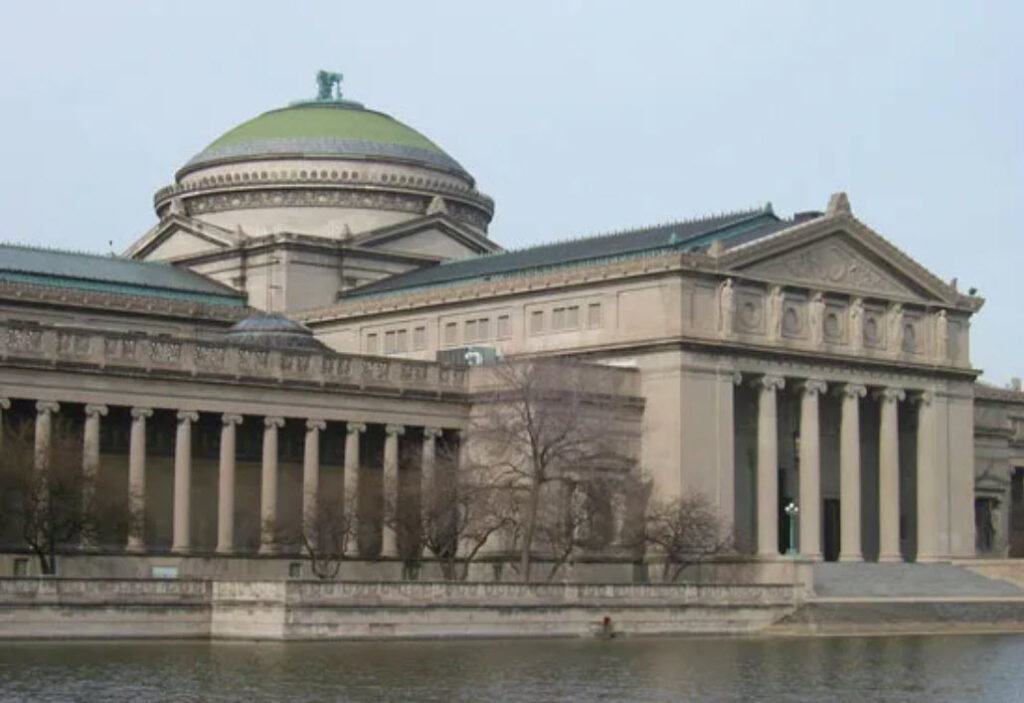 Kickstart your second day in Chicago by visiting the largest science museum in the Western Hemisphere, the Museum of Science & Industry. The museum is renowned for its interactive exhibits that are both fun and educational. Some of the museum's highlights include a genuine WWII German submarine, a recreated coal mine, an eco-friendly home, and more!
Visit the Adler Planetarium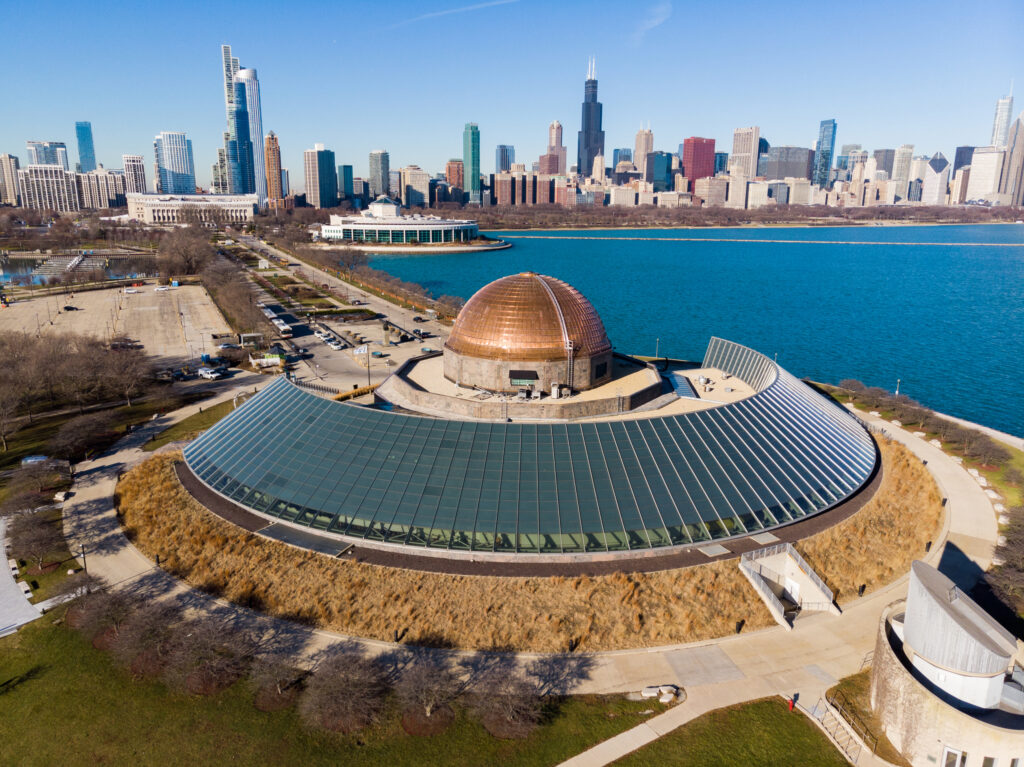 Next, head over to the oldest planetarium in the United States, the Adler Planetarium. The planetarium offers an immersive experience into the mysteries of the Universe. Explore their exhibits, catch a planetarium show, and marvel at the historic Atwood Sphere.
Uncover History at The Field Museum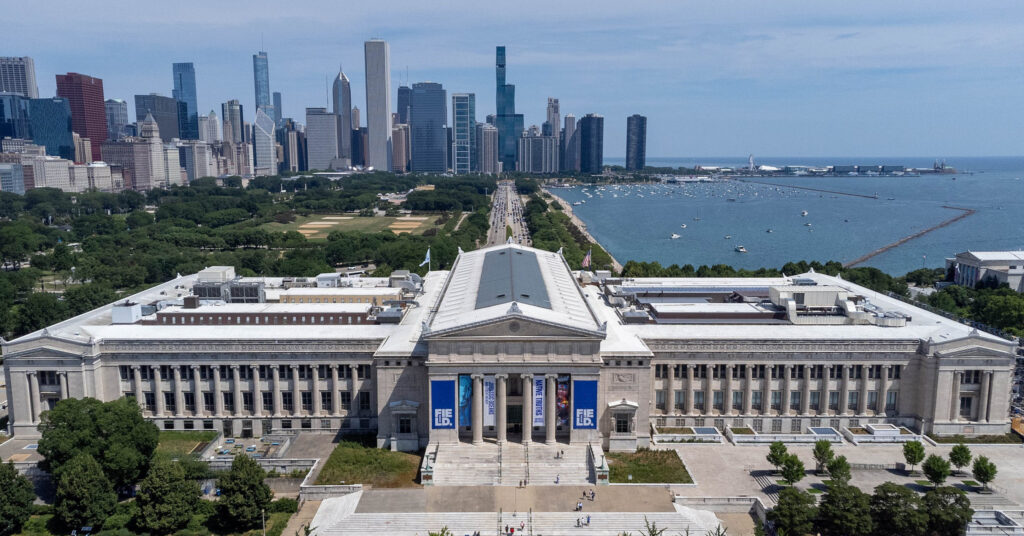 Your weekend in Chicago wouldn't be complete without a visit to one of the world's premier natural history museums, The Field Museum. The museum houses objects and artifacts from billions of years of history. Meet "Sue," the museum's famous T-Rex skeleton, one of the most complete skeletons of its type, marvel at their beautiful collection of gemstones, explore collections of Ancient Egyptian artifacts, and more!
Dive into the Underwater World at Shedd Aquarium
Last but not least, visit the Shedd Aquarium, a favorite among kids. The aquarium is home to more than 32,000 marine creatures from around the globe, making it a fascinating place for animal lovers of all ages. From sharks and sea otters to jellyfish and tropical fish, you'll find an array of aquatic life here.
Wrapping Up Your Weekend in Chicago
Your two-day Chicago adventure will leave you with an experience that combines culture, history, art, science, and shopping. This itinerary is designed to give you a taste of the city's diverse offerings, leaving you wanting to explore more of what this incredible city has to offer. Whether you're a first-time visitor or a seasoned traveler, Chicago is sure to leave a lasting impression on your heart. Happy travels!
Save on Your Weekend in Chicago
Planning to visit these attractions and more during your weekend in Chicago? Consider using a Go Chicago® Card to save on top museums, tours, and activities. With the option to choose from dozens of top attractions and create a vacation tailored to your interests, the Go Chicago® Card offers flexibility and convenience for your Chicago getaway.
Where to Stay in Chicago
Choosing the right place to stay can enhance your Chicago experience. Some of the best places to stay for a weekend in Chicago near the Chicago River include River North, Gold Coast, Streeterville, and The Loop. Other great neighborhoods to consider are Lakeview, Lincoln Park, West Loop, Near North, and Old Town.
Book A Hotel In Chicago Today!