The Ultimate Guide to The Best Chicago Steakhouses
If you're a steak lover, Chicago is the perfect city for satisfying your carnivorous cravings. The Windy City is known for its exceptional steakhouses, offering a variety of traditional and modern options to cater to every palate. From classic Chicago institutions to sleek newcomers, you'll find the perfect steakhouse to indulge in a mouthwatering meal. In this article, we'll guide you through the best Chicago steakhouses, covering both time-honored establishments and contemporary hotspots. So, get ready to embark on a culinary journey through the city's finest steakhouses!
Classic Chicago Steakhouses
Gene & Georgetti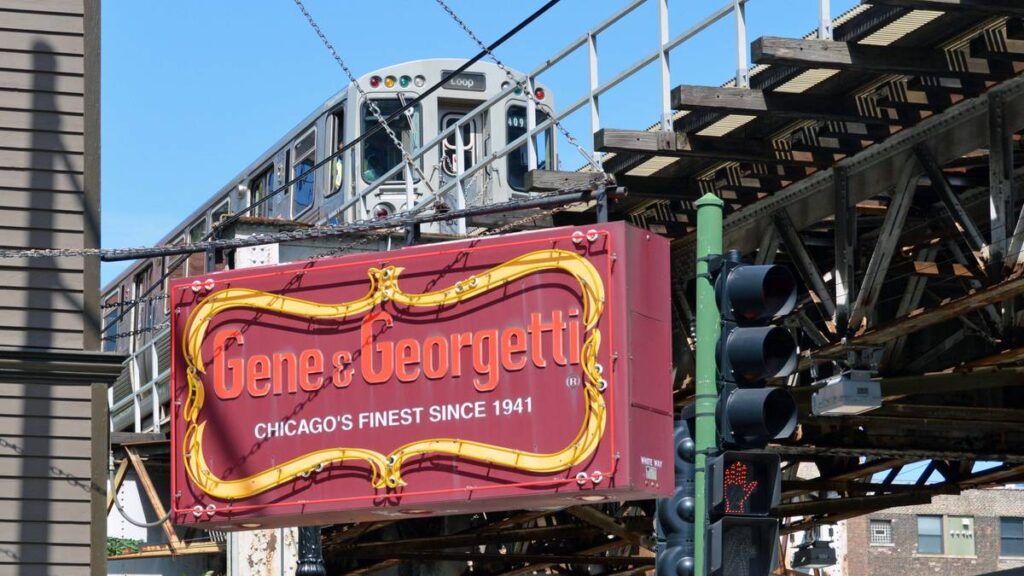 Chicago's oldest steak mecca, Gene & Georgetti, has been serving legends like Frank Sinatra and Bob Hope since 1941. This iconic steakhouse is a comfort zone like no other, boasting a rich history and a loyal following of celebrity patrons, including Russell Crowe, Vince Vaughn, and Will Ferrell. Make sure to wander off the steak menu and discover Robert Duvall's favorite: the garbage salad. Located at 500 N. Franklin St., this legendary establishment is a must-visit for any steak enthusiast.
Gibsons Bar & Steakhouse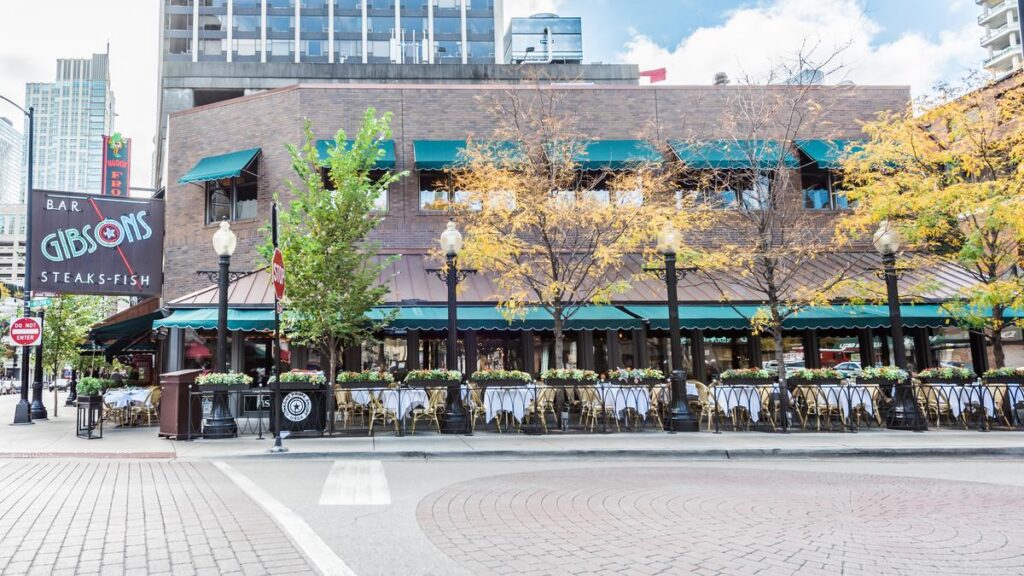 Another favorite for catching local celebs, Gibson's Bar & Steakhouse is a true "meat and greet" kind of place. With eight classic cuts and their own USDA Prime Black Angus beef, this Chicago institution has been treating its guests like family since its opening in 1989. Head to 1028 N. Rush St. to experience the warm hospitality and fantastic steaks that have made Gibsons a city favorite for over three decades.
Chicago Chop House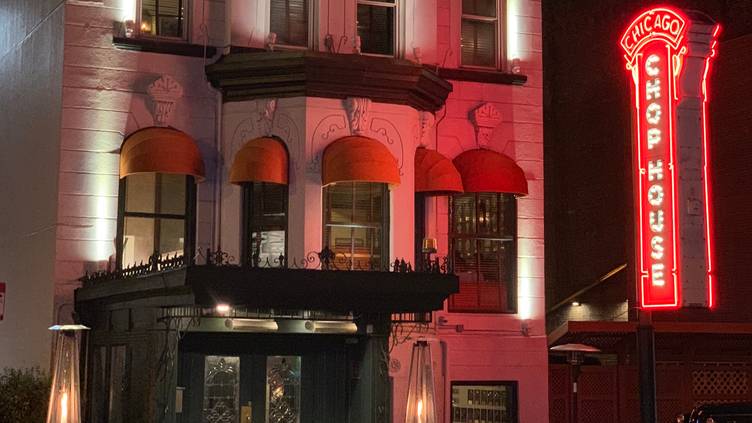 Part restaurant, part journey through Chicago's colorful past, the Chicago Chop House takes the phrase "eat, drink, and be merry" seriously. With more than 30 wines by the glass, this steakhouse is the perfect place to sip a different blend with each mouthwatering course. Located at 60 W. Ontario St., the Chop House offers a unique dining experience that combines fantastic food with a trip back in time.
Kinzie Chophouse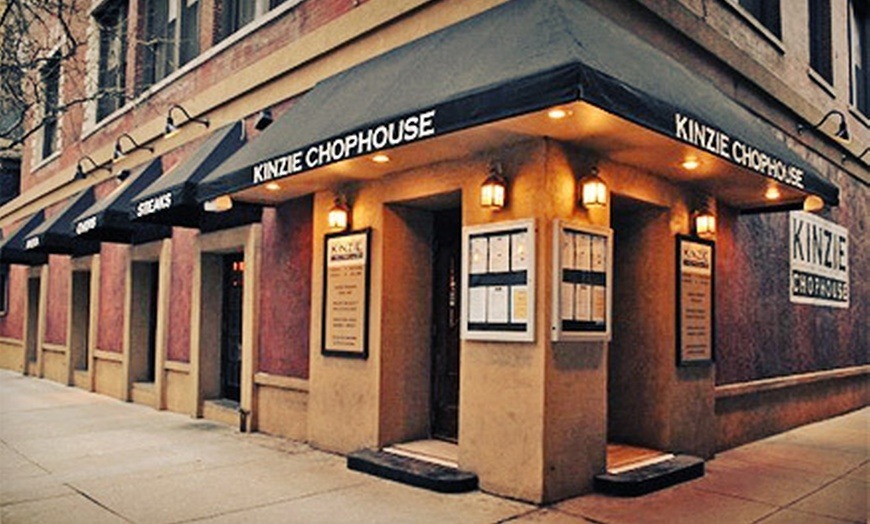 An understated classic, the Kinzie Chophouse greets you with warm decor, photographs of old Chicago, and a menu featuring everything from a 12-ounce New York Strip to a 48-ounce porterhouse. Situated at 400 N. Wells St., this cozy steakhouse is the perfect spot for a quiet, delicious meal.
Modern Newcomers
RPM Steak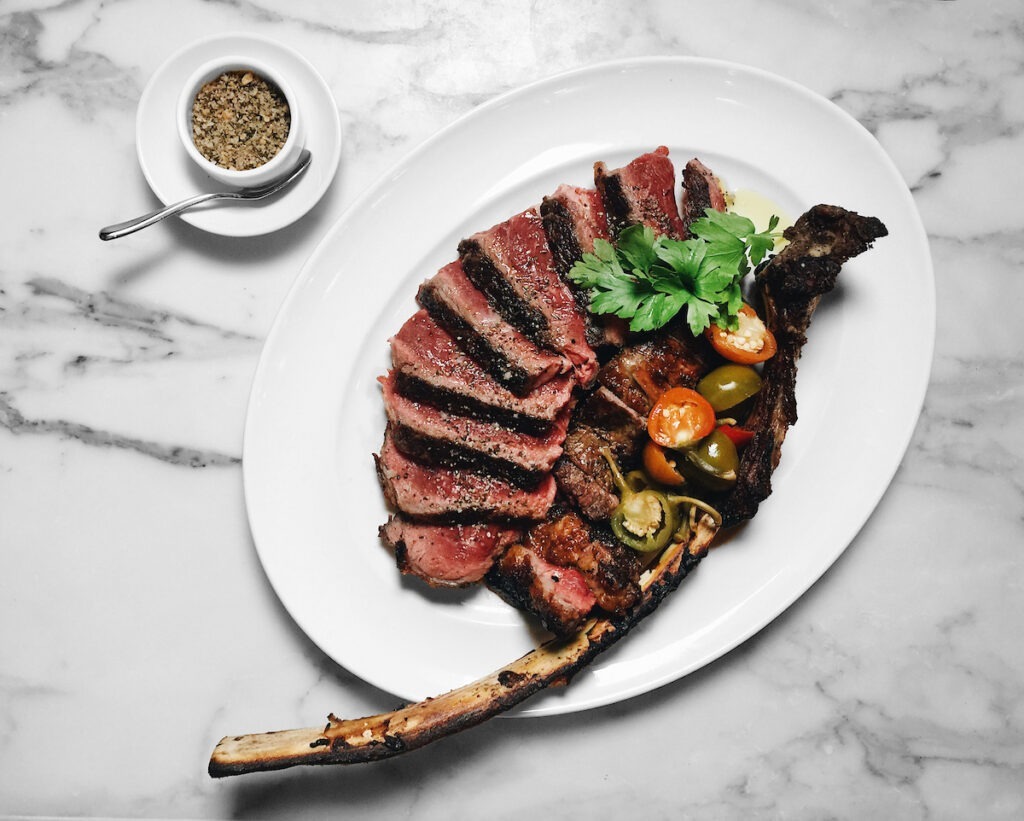 This River North hotspot, RPM Steak, made a splash when it joined Chicago's beef-filled landscape in early 2015. With celebrity ties (TV powerhouse couple Giuliana and Bill Rancic are behind it), RPM Steak boasts a modern, stunning atmosphere and the culinary cred to back it up. Head to 66 W. Kinzie St. to experience this stylish take on the classic steakhouse.
Steak 48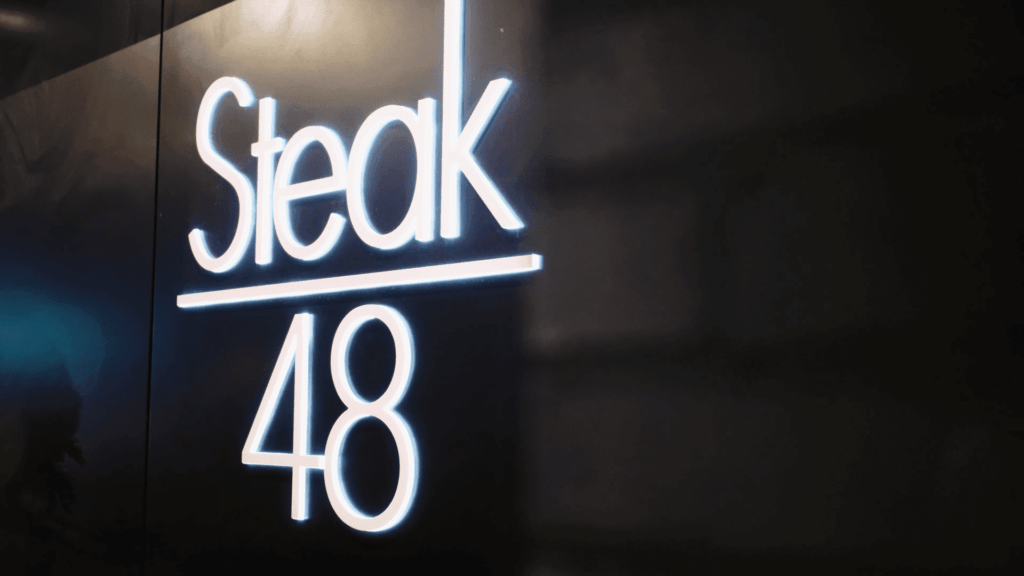 An upscale steakhouse in River North, Steak 48 features a contemporary menu, prime steaks, and a fine dining atmosphere. Diners can enjoy a raw bar, creative appetizers (like the Chef's PB&J made of pate, fig jam, and bourbon), elegant entrees, and an extensive wine list. This sophisticated establishment is perfect for those looking for a modern, elegant twist on the classic steakhouse experience.
Prime & Provisions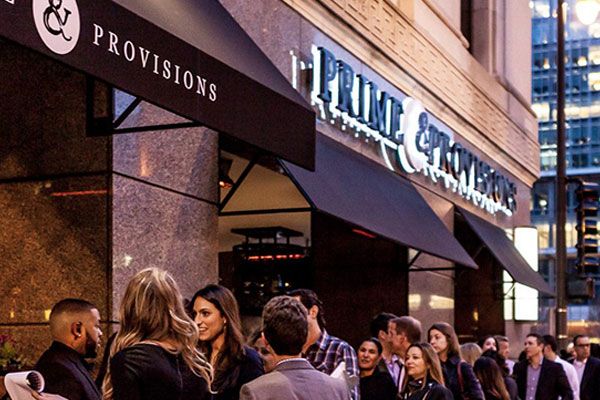 Reminiscent of swanky Chicago supper clubs, Prime & Provisions is both approachable and innovative. Located at 222 N. LaSalle St., this stylish steakhouse combines the timeless feel of classic Chicago dining with a fresh design and a unique menu that features all-natural black angus beef.
Mastro's Steakhouse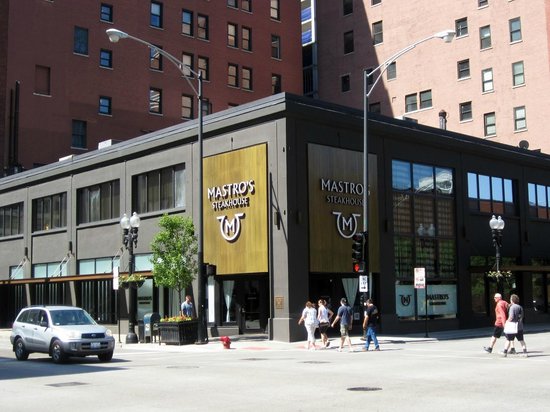 At this luxe locale, you're likely to see just as many seafood towers as steak dinners. Mastro's Steakhouse excels at both, and you definitely won't want to skimp on dessert — the signature warm butter cake is a must-try. Head to 520 N. Dearborn St. for a feast of surf and turf in a luxurious setting.
El Che Steakhouse & Bar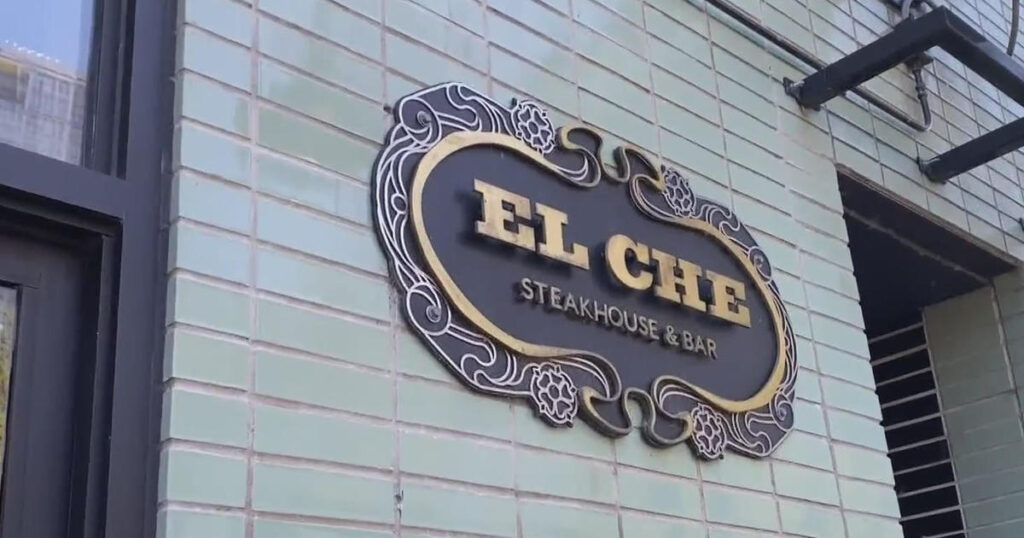 Bringing a bit of Buenos Aires vibe to Chicago, El Che Steakhouse & Bar offers a sultry and sophisticated dining experience with a focus on South American-inspired fare. Located in the trendy West Loop neighborhood, this contemporary spot features seafood seared on custom-built grills and meats pulled from the restaurant's dramatic open hearth. Get a seat at the chef's counter for a truly unique experience at 845 Washington Blvd.
STK Chicago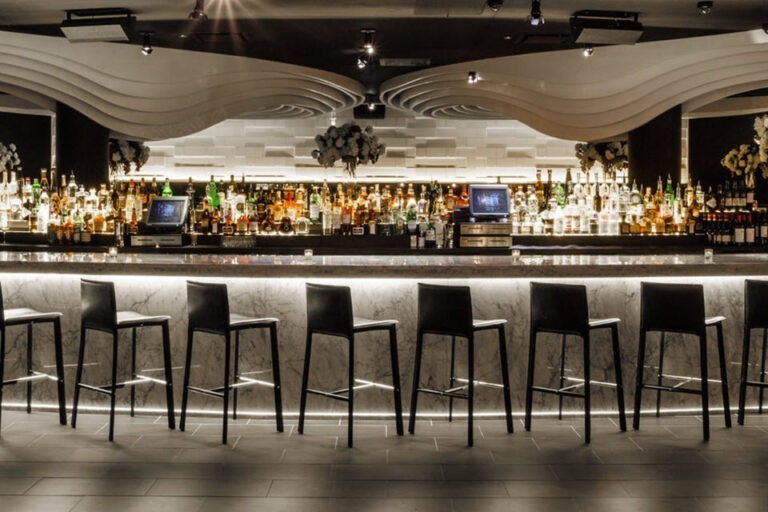 STK Chicago brings together modern steakhouse fare and chic lounge vibes for an unforgettable fine dining experience. The menu includes a wide range of steak options, including naturally raised selections and high-end cuts like Wagyu and Kobe. A live DJ and servers with sparklers add to the party vibes at this trendy restaurant located at 9 W. Kinzie St.
Chicago Cut Steakhouse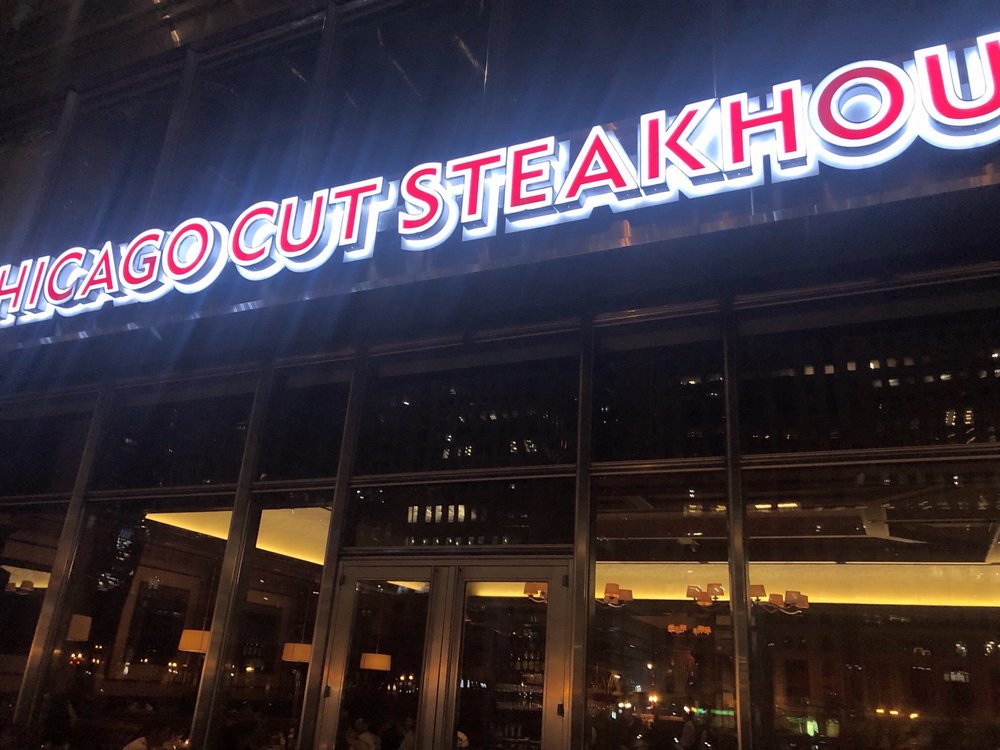 With a commanding view of the river, Chicago Cut was voted one of America's Best New Restaurants by Esquire Magazine. Located at 300 N. LaSalle Drive, this renowned steakhouse offers Certified USDA Prime beef that has been dry-aged for 35 days and butchered on site. Don't miss the ultimate power breakfast: Prime New York Strip & two poached eggs.
Maple & Ash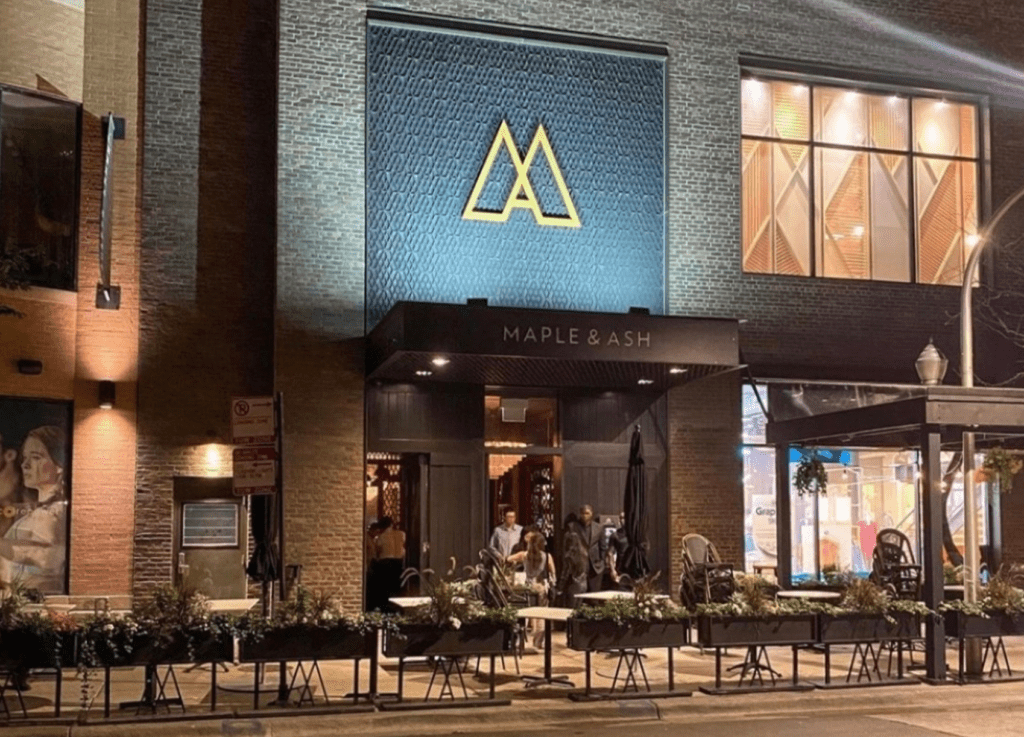 Situated in the Gold Coast neighborhood, Maple & Ash seeks to reinvent the steakhouse experience. This posh spot offers a contemporary twist on the classic white tablecloth dining experience, making it a must-visit destination for steak lovers looking for something a little different. Head to 8 W. Maple St. to experience this innovative take on a traditional favorite.
Steak & Sports
Chicago, steak and sports are a true trifecta.  These are a few of the best Chicago steakhouses that combine all three.
Ditka's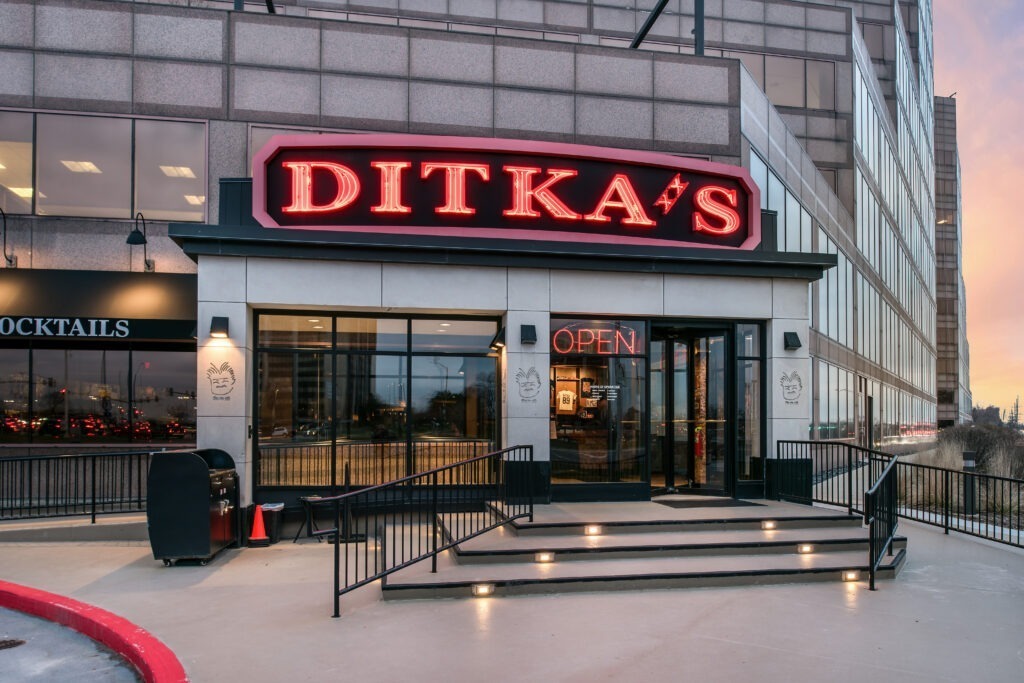 Keep it casual but make out like a champ when you stop by Ditka's. Yes, famed Bears legend "Da Coach" knows how to cook up a mean piece of meat. He also has pretty sophisticated tastes in wine and cigars, so be sure to try his Kick Ass Red.  Located just outside Chicago in Oakbrook Terrace, this laid-back eatery is perfect for sports fans and steak lovers alike.
Harry Caray's Italian Steakhouse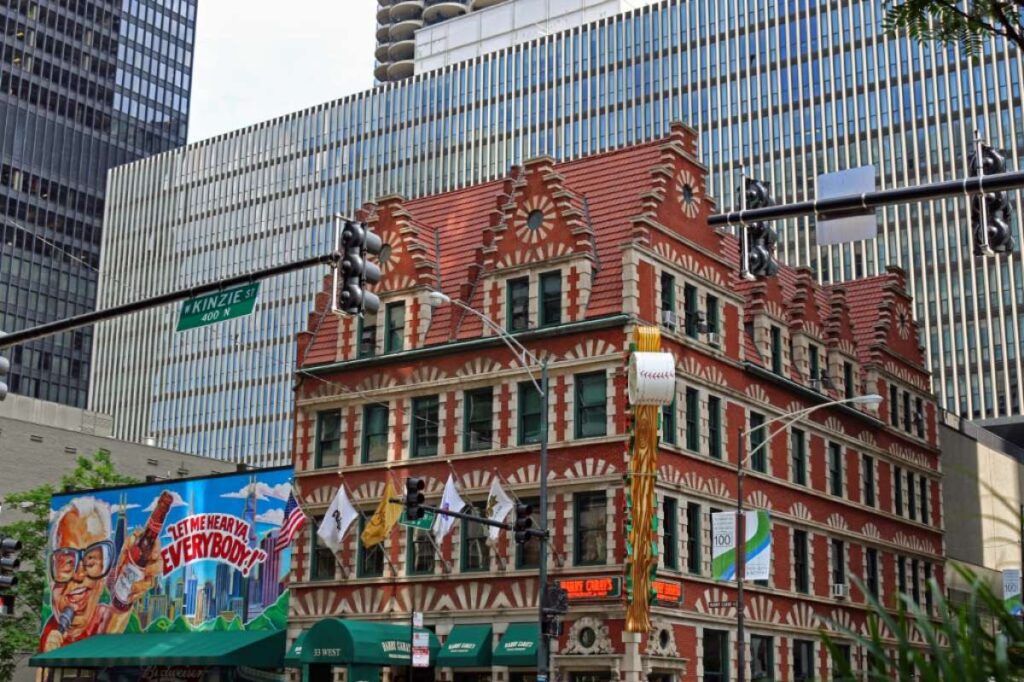 Named for the beloved Chicago Cubs Hall of Fame baseball announcer, Harry Caray's offers signature steaks selected from the finest USDA Prime beef, aged 3 to 4 weeks to ensure maximum tenderness. Head to 33 W. Kinzie St. to enjoy a delicious meal while surrounded by sports history.
Michael Jordan's Steakhouse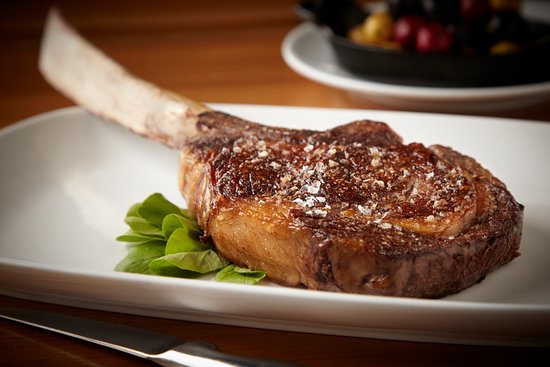 Chicago sports history and steak continue to go hand in hand at Michael Jordan's Steakhouse. Voted in the Top 10 of the Best Steak Houses by Chicago Magazine, this Magnificent Mile restaurant keeps the exclusive corner booth just for "His Airness." Naturally, it's Table No. 23. Located at 505 N. Michigan Ave., this steakhouse is a must-visit for sports fans and foodies alike.
Other Chicago Steakhouses
If you have a favorite national steakhouse chain, they're all here: The Capital Grille, Morton's, Ruth's Chris, Lawry's, and Smith & Wollensky. Specialty steak restaurants add their own flare: Texas de Brazil serves up endless carvings as a Brazilian-American "churrascaria," Roka Akor Steak & Sushi features Robatayaki-style cuisine, and Ron of Japan is Chicago's Japanese steakhouse and the premier Teppanyaki experience.
With so many fantastic steakhouses to choose from, it's no wonder that Chicago is known as a carnivore's paradise. Whether you prefer a classic, old-school joint or a sleek, modern spot, you're sure to find the perfect steakhouse to satisfy your cravings. So, next time you're in the Windy City, be sure to make a reservation at one of these exceptional establishments and experience the best that Chicago's steak scene has to offer.