The Ultimate Guide to The Best Pumpkin Patches Near Chicago
‍As the crisp scent of fall permeates the air and leaves change their colors, there's one activity that brings families together like no other – visiting a pumpkin patch. Whether you're looking to carve a jack-o'-lantern, bake a pumpkin pie, or just want to revel in the autumn atmosphere, a trip to a pumpkin patch is an unforgettable experience. This comprehensive guide dives into the best pumpkin patches near Chicago, ensuring a fall season filled with fun, laughter, and fantastic family memories.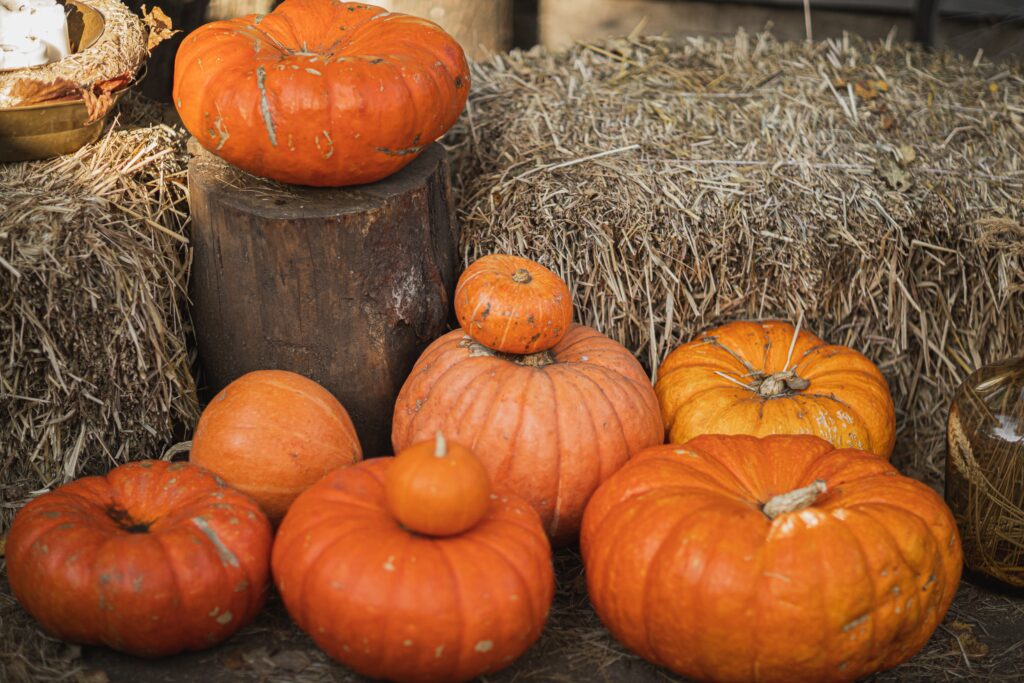 Goebbert's Pumpkin Patch and Apple Orchard
Located in Pingree Grove, Goebbert's Pumpkin Patch and Apple Orchard is a family-owned farm that has been enchanting visitors for generations.
Features
The farm offers a myriad of activities, including a giant pumpkin slide, an exotic petting zoo with a giraffe, and a corn maze for those who fancy a fun challenge. You can also take home an array of pumpkins that will satiate your autumnal desires.
Important Details
Bronkberry Farms and Greenhouse
Next on the list is the Bronkberry Farms and Greenhouse Just a 50-minute drive from Chicago, this farm is a paradise for autumn lovers.
Features
The Orchard offers a vast pumpkin patch, a sprawling corn maze, and an apple orchard. But that's not all; there are bee yurts where you can witness hundreds of bees in action, and you can even book your own campfire spot.
Important Details

Jonamac Apple Orchard
The Jonamac Apple Orchard is more than just an apple haven. Located just south of Malta, Illinois, this orchard features a 12-acre pumpkin patch that opens in mid-September.
Features
After you've picked your perfect pumpkin, head over to the Cider House to sample apple wines and hard cider. For the younger crowd, there's a corn crib play barn that's sure to keep them entertained.
Important Details

Didier Farms
Didier Farms in Lincolnshire, Illinois, takes pumpkin picking to a whole new level with their Pumpkinfest.
Features
You can watch pig races, ride the kiddie rides, and enjoy hot dogs and spiced apple cider at the concession stand. And of course, there's a wide selection of unique gourds to choose from.
Important Details

Jack's Pumpkin Pop-up
Jack's Pumpkin Pop Up is a unique city-based pumpkin patch that doesn't require a trip to the countryside.
Features
Located just outside of Goose Island, this pop-up offers a mini corn maze, axe-throwing, and pumpkins of all shapes and sizes for you to take home.
Important Details

Sonny Acres Farm
Sonny Acres Farm in West Chicago has everything you need to bring the fall season home.
Features
They offer piles of pumpkins, squash, and gourds. There are snacks from the outdoor grill like hot dogs, chicken tenders, and brats. And for thrill-seekers, there's a night-time haunted hayride and a barn filled with thrilling experiences.
Important Details

The Pumpkin Wagon
If you're in the mood for variety, head to The Pumpkin Wagon in Elgin.
Features
Every year, this family-owned farm produces more than 30 varieties of pumpkin, gourd, and squash. They also produce plants that are perfect for autumnal decorating.
Important Details

Bengtson's Pumpkin Farm
Bengtson's Pumpkin Farm in Homer Glen, Illinois, is a perfect fall getaway.
Features
Enjoy pumpkins, pig races, and tractor rides. And come hungry, as they offer apple cider doughnuts, award-winning barbecue, and kettle corn.
Important Details

Puckerville Farms
Puckerville Farms is a family-owned farm that has been in operation since 1875.
Features
The farm's fall festival features a pumpkin patch and doesn't charge admission. There's also a winter season where they sell Christmas trees, wreaths, and garlands.
Important Details

Jerry Smith Farm
Jerry Smith Farm in Kenosha, Wisconsin, is a family-owned farm that keeps traditions alive.
Features
Visitors can enjoy hand-painted pumpkin displays, pick pumpkins fit for jack-o'-lanterns, and pet a zebra, kangaroo, armadillo, or skunk at their unique petting zoo.
Important Details
Embark on a delightful fall adventure with your family by visiting these amazing pumpkin patches. Immerse in the joy of autumn, create wonderful memories, and take home the perfect pumpkin. Enjoy the season!