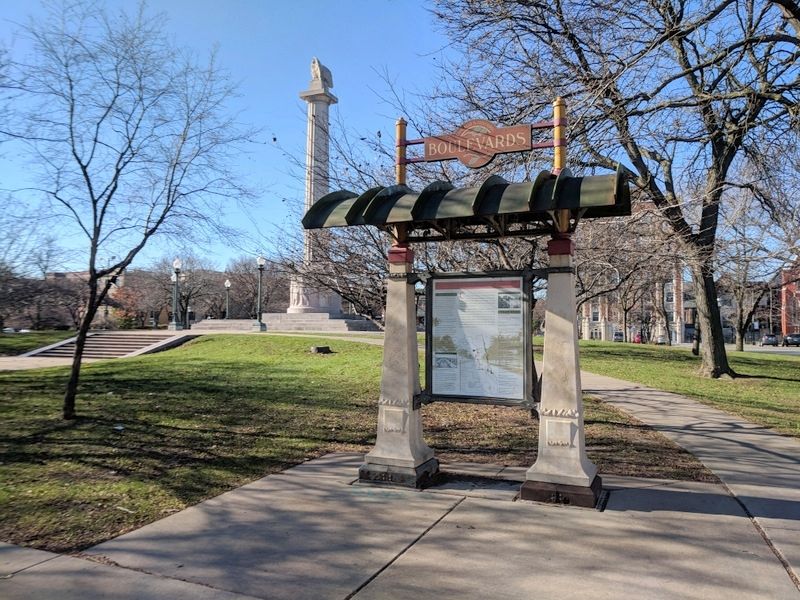 The Palmer Square area of Chicago is a small residential pocket in the Logan Square area, lying just west of Bucktown, north of Humboldt Park and northwest of Wicker Park. Despite the lack of definite borders, the City of Chicago Neighborhoods Map suggests that the area is typically encompassed by Fullerton Avenue (2400 N) to the north, Armitage Avenue (2000 N) to the south, Kedzie Boulevard (3200 W) to the west and Milwaukee Avenue on the east side.
The area is titled after the 7.68-acre Palmer Square Park (pictured to the left) near the western border of the neighborhood. John McAuley Palmer (1817-1900) was the inspiration behind the park's name. He was a lawyer, Civil War General, and the 15th Governor of Illinois. Palmer was a devoted abolitionist, ally of Abraham Lincoln, and as the Military Governor of Kentucky from 1865-1866, he put in a great effort to eradicate slavery in the area.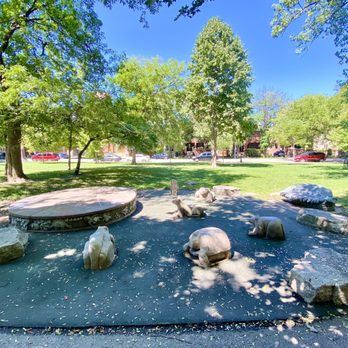 Starting in the mid-1880s, a bicycle movement engulfed Chicago and the Palmer Place oval became a hub for bicyclists, or "scorchers", who raced against pedestrians and horse-drawn carriages. Ignaz Schwinn (1860-1948), creator of the Schwinn Bicycle Company, lived at the junction of W. Palmer Street and N. Humboldt Boulevard.
In 2005, the Illinois Department of Natural Resources gave a matching grant to the City of Chicago to construct a play area for children, walking trails, a jogging trail with soft surfaces, wide lawns, lighting, seating, and landscaping in Palmer Square. After careful consideration of the community's input, the Chicago Park District (CPD) completed the project and opened it up to the public in July 2009.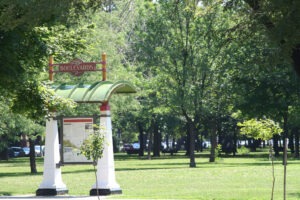 Residents of Palmer Square have the privilege of being within walking distance of an array of shops, cafes, pubs, and eateries, particularly along the main roads that define the area. Although the center consists primarily of tranquil residential streets, the availability of quick access to nearby highways and public transit make Palmer Square a desirable neighborhood for commuters to Chicago's downtown and for students attending close-by universities, like DePaul. The residents of this area can easily access the four entrances to the Kennedy Expressway (I-90/94) and have access to the California and Western stations of the CTA's Blue Line, which provides a prompt journey to the heart of Chicago and to O'Hare airport.