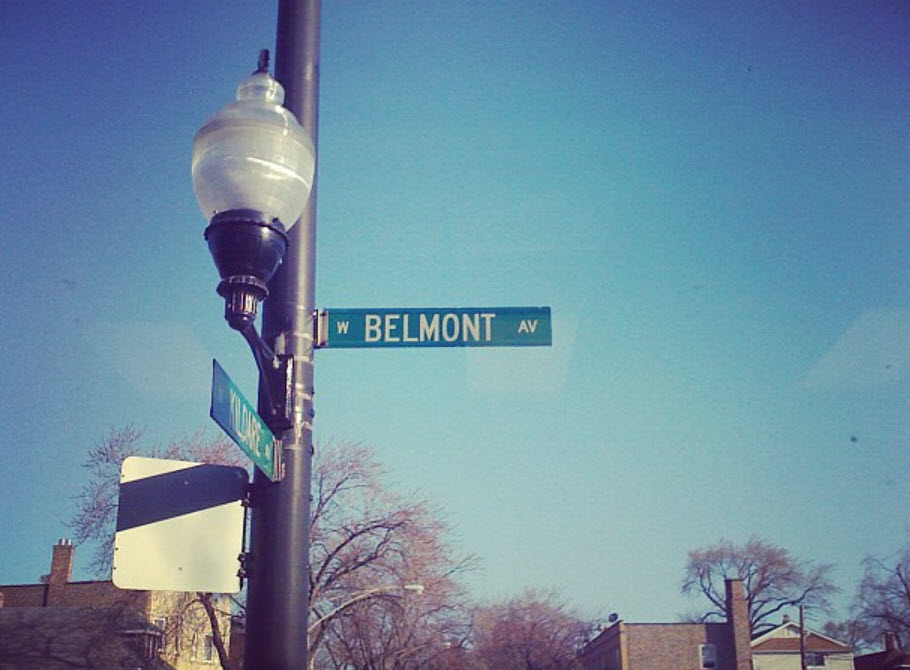 Belmont Gardens in Chicago is situated between the community areas of Logan Square and Avondale, similar to Kosciuszko Park which is located within its northwest area, at the intersection of the Pulaski Industrial Corridor and the residential sections. Typically, Belmont Gardens is bounded by Pulaski Road on the East, the Union Pacific/Northwest rail line to the West, Belmont Avenue on the North, and Fullerton Avenue to the South.
The majority of the area from Fullerton Avenue to Diversey Avenue and from Kimball to the Union Pacific/Northwest rail line was mostly untouched up until the 1880s. It was mainly comprised of the rural "truck farms" located in Jefferson Township. This started to modify with the absorption of this rural hinterland into the city in 1889, in anticipation of the World's Columbian Exposition of 1893.
In the beginning, the development of Belmont Gardens was initiated by Homer Pennock, the founder of Pennock, Illinois. This industrial village was concentrated in Wrightwood Avenue and was designed to contain many of both residential and industrial areas. It was so well-known that the village was featured in "History of Cook County, Illinois" by Weston Arthur Goodspee and Daniel David Healy.[10] Unfortunately, the village went downhill due to circumstances and Homer Pennock's fortune, to the point where the Chicago Tribune wrote an article called "A Deserted Village in Chicago"[11] in 1903. The Healy Metra Station was named after this once-prominent settlement.
At the dawn of the 20th century, Belmont Gardens and Avondale were part of the Milwaukee Avenue Polish Corridor, which extended from the Polonia Triangle at the junction of Milwaukee, Division Street and Ashland Avenue in Wicker Park, to Irving Park Road in the north. This was amidst the collapse of Homer Pennock's industrial suburb, and the rapid growth of Chicago, which saw the conversion of farms into clusters of homes and factories.
The Chicago Tribune labeled the Belmont Gardens area as one of the "Seven Lost Wonders of Chicago" due to the vast industrial opportunities that arose from its close proximity to the Chicago, Milwaukee, St. Paul and Pacific Railroad. Walter E. Olson established his own factory in the region and the environment offered a less congested atmosphere for its new inhabitants.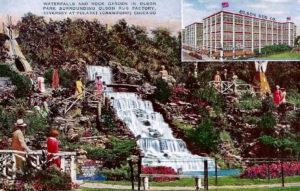 Chicagoans citywide have a fond recollection of the Olson Park and Waterfall Complex, an area of 22 acres that was created with 800 tons of stone and 800 yards of soil through the labors of 200 workers in a span of 6 months. The Latino community started to settle in the area in the 1980s, and even now, much of the Logan Square and Avondale areas still bear the atmosphere of a blue collar district, despite the gentrification of the area.