The Iconic Wrigley Building: A Landmark of Chicago
‍Chicago's skyline boasts numerous iconic landmarks, and one that stands out among the rest is the Wrigley Building. Situated at 400-410 N. Michigan Avenue on the city's Near North Side, this magnificent structure has become a gatepost for the renowned Magnificent Mile. With its distinctive clock tower and white terra cotta walls, the Wrigley Building has become a symbol of Chicago's architectural grandeur. In this article, we will explore the rich history, notable tenants, and fascinating facts about this iconic skyscraper.
A Brief History
The Wrigley Building has a fascinating history that dates back to the early 20th century. The visionary behind this architectural masterpiece was William Wrigley Jr., the founder of the Wrigley Company. Born in Philadelphia in 1861, Wrigley moved to Chicago in 1891 to start his own business. Initially selling soap and baking powder, Wrigley's fortune changed when he introduced chewing gum as a promotional item. The gum's popularity surpassed his other products, leading Wrigley to focus solely on the confectionery industry.
In 1911, Wrigley merged his distribution company with the Zeno Manufacturing Company, cementing his position as a major player in the chewing gum industry. With his newfound success, Wrigley embarked on an ambitious project to construct a grand office building that would serve as a headquarters for his company. The construction of the Wrigley Building began in 1920 and was completed in September 1921.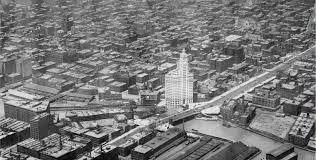 Architectural Marvel
The Wrigley Building stands as a testament to the architectural prowess of its designers, Graham, Anderson, Probst & White. The building's design draws inspiration from the chateaux of France, particularly the period of renaissance under Francis the First. With its grey stone base and gradually lightening tones of tile as it ascends, the tower exudes elegance and grandeur.
The main part of the Wrigley Building rises to a height of 240 feet, while a 183-foot tower with four clock dials and a searchlight lantern crowns the structure. The tower's golden-finial and revolving beacon light make it a captivating sight, visible from miles away on Lake Michigan and throughout the city.
Tenants and Occupants
Over the years, the Wrigley Building has housed numerous esteemed tenants, contributing to its rich history. The Wrigley Company, the building's namesake, occupied several floors as its general offices. Other notable tenants included financial institutions, law firms, and prominent business enterprises. The building's prime location, prestigious reputation, and luxurious amenities have made it an attractive choice for businesses seeking a prestigious address.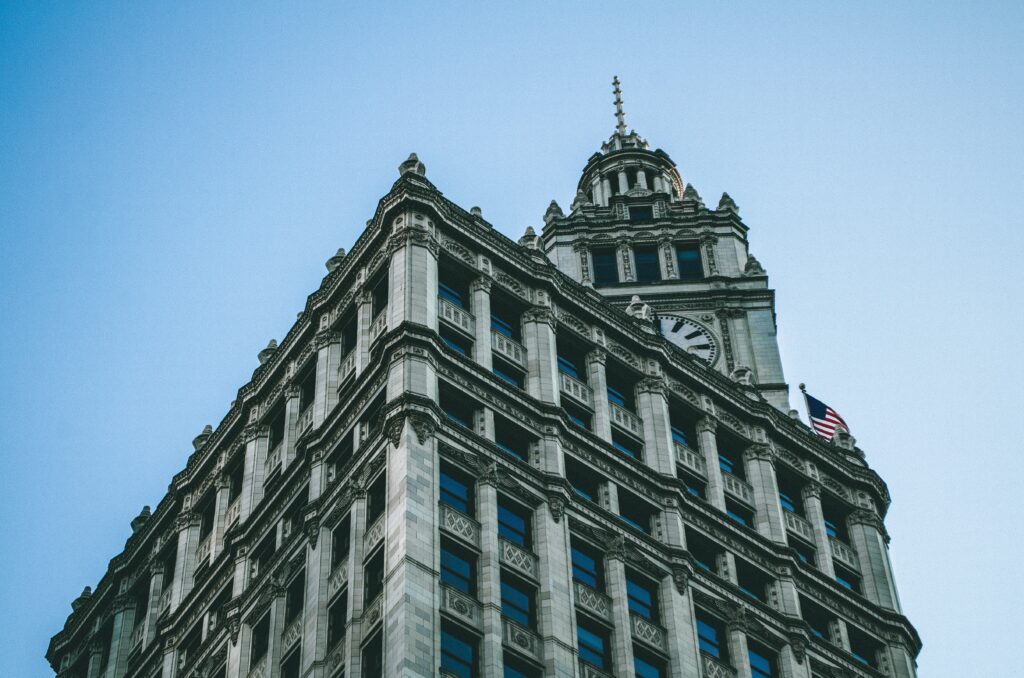 Transportation Accessibility
The Wrigley Building's strategic location offers excellent accessibility to various modes of transportation. Commuters can easily access the building through CTA buses and nearby elevated train stations. For those traveling from the West Loop, a CTA express shuttle or a 10-minute water taxi ride connects them directly to Metra's Union and Ogilvie commuter rail stations. Additionally, Lake Shore Drive and major expressways are readily accessible from the building.
Nearby Attractions
The Wrigley Building's prime location places it within close proximity to a myriad of attractions in Chicago. The bustling Magnificent Mile, renowned for its upscale shopping, dining, and entertainment options, is just steps away. Cultural institutions like the Museum of Contemporary Art, Newberry Library, and Lyric Opera of Chicago are also nearby, offering enriching experiences for residents and visitors alike. The building's tenants have easy access to a wide range of amenities, making it a desirable location for businesses and professionals.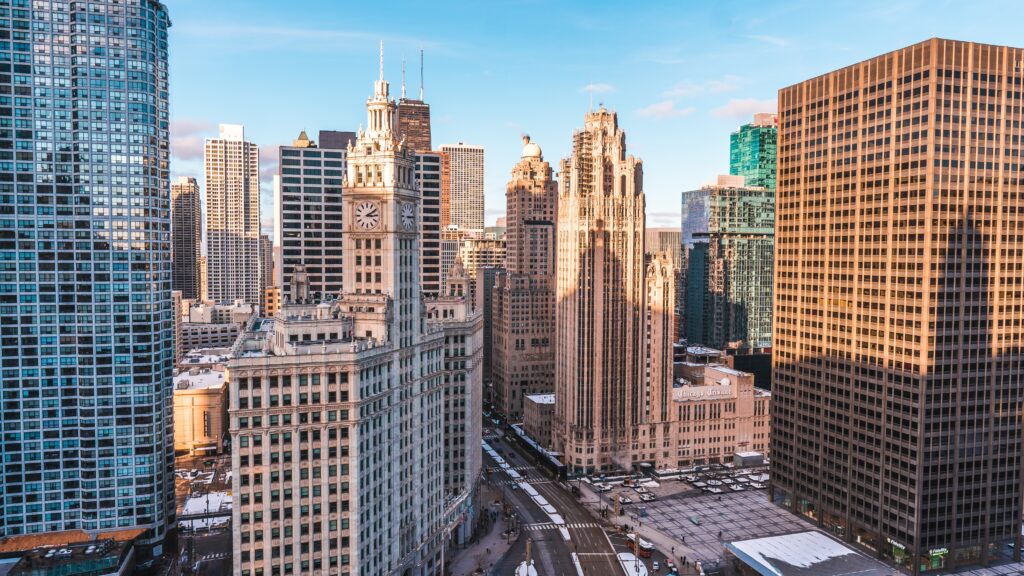 Legacy and Impact
As one of Chicago's most iconic landmarks, the Wrigley Building has left an indelible mark on the city's architectural landscape. Its distinctive clock tower, elegant design, and prominent location have made it a symbol of Chicago's grandeur and a postcard-perfect representation of the city's skyline. Furthermore, the Wrigley Building's historical significance and cultural impact have solidified its status as a cherished landmark in the hearts of Chicagoans and visitors alike.
Preservation and Restoration Efforts
Preserving the architectural integrity of the Wrigley Building is of paramount importance. Several restoration efforts have been undertaken to maintain its original splendor. These efforts include meticulous cleaning of the white terra cotta exterior, restoration of the clock faces, and ongoing maintenance to ensure the building's structural integrity. The commitment to preserving this architectural gem ensures that future generations can appreciate its beauty and historical significance.
The Wrigley Building stands as a testament to Chicago's rich architectural heritage. Its iconic clock tower, elegant design, and prime location have made it a beloved landmark in the city's skyline. From its humble beginnings as the vision of William Wrigley Jr. to its status as a symbol of Chicago's grandeur, the Wrigley Building continues to captivate residents and visitors alike. As Chicago evolves, this architectural masterpiece remains a timeless reminder of the city's vibrant history and enduring spirit.